How to Check Your Transmission Fluid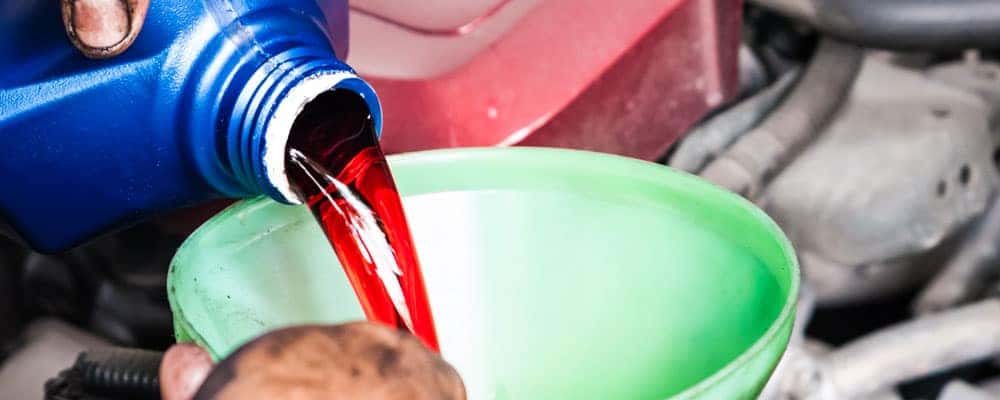 How do I check the transmission fluid on my Acura? It's pretty simple. Understanding how to check your transmission fluid on a regular basis can help prevent frustrating and costly maintenance issues down the road. So, here's how to check your transmission fluid.
Turn your Acura on. You'll want your engine warmed up, so you can best check the levels.
Locate the transmission fluid dipstick. On front-wheel drive vehicles, the dipstick is usually to the right of the oil dipstick. Consult your Acura MDX's owner's manual if you're having trouble finding it.
Remove the dipstick and touch the fluid. What does the fluid look like? If it's basically clear, then you're good. If your fluid looks dirty or gives off a burning smell, take the drive from Riverside to our service department.
Get a rag and wipe off the dipstick. Then, insert the dipstick back into the vehicle. Pull out the dipstick again and check the level. If it's not marked "full," then you'll need to add transmission fluid.
Use a funnel to bring the level up to full.
If you encounter any issues, simply contact our friendly Costa Mesa-area service experts.
How Often Should You Check Your Transmission Fluid?
You'll want to check the fluid levels of your Acura RDX or Acura ILX monthly. Fortunately, for Tustin drivers, checking your Acura's fluids doesn't take too long. Besides your transmission fluid, you'll want to check your power steering fluid and your engine oil, too. Consult your owner's manual or reach out to our team for questions.
Acura Transmission Fluid Basics
Your transmission is one of the most complicated parts of your vehicle. Here are a few things to keep in mind about your transmission:
Not all transmission fluid is the same. Again, you'll want to consult your owner's manual before proceeding.
If your vehicle hesitates when shifting gears, your transmission fluid may be the culprit. However, it could be a sign of a more serious problem. Schedule service today.
Replace your transmission fluid every 50,000 to 100,000 miles. The actual amount depends on your driving habits and other factors.
Take Advantage of Our Transmission Service Specials in Anaheim, CA
If you do not feel comfortable checking your transmission fluid yourself, feel free to bring your Acura into our service department. From oil changes to tire rotations, you can depend on the team at Weir Canyon Acura. First, check out our service specials – we may have transmission service coupons available. Questions about transmissions? Contact our dealership today. We would also be happy to answer any other questions you may have, such as, "Does my Acura require premium gasoline?" or whether Acuras require premium gas.
---
Service Specials at Weir Canyon Acura